Search results for "1985"
Came a Hot Friday
Came a Hot Friday
Set in post-war (1949) rural New Zealand, this film traces the efforts of two con men to run a betting scam in a small town (Tainuea) already rife with illegal…
The Official Story
Creature
Creature
A crew of scientists arrives on a far, cold planet to examine archaic artifacts of unknown origin. They discover that their German enemies already have a ship there. When they…
Lust in the Dust
Lust in the Dust
Not Available
Target
Fuk sing go jiu
Warning Sign
Warning Sign
An accident occurs in an ultra-secret government biological weapons laboratory spreading a sinister bacteria.
Naked Vengeance
Thou Shalt Not Kill… Except
Thou Shalt Not Kill… Except
Vietnam, 1969. War is Hell. For Marine Sergeant Jack Stryker (Brian Schulz), however, Hell is just the beginning. Trapped outside a Viet Cong village, Stryker takes two bullets to the…
Inferno in diretta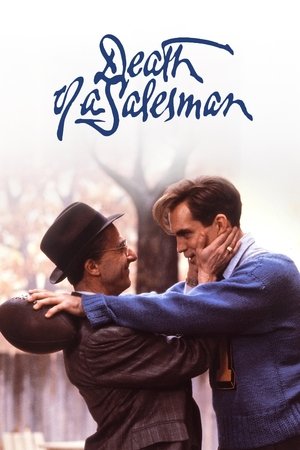 Death of a Salesman
Death of a Salesman
Salesman Willy Loman is in a crisis. He's about to lose his job, he can't pay his bills, and his sons Biff and Happy don't respect him and can't seem…
The Trip to Bountiful
The Trip to Bountiful
Carrie Watts is living the twilight of her life trapped in an apartment in 1940's Houston, Texas with a controlling daughter-in-law and a hen-pecked son. Her fondest wish — just…
The Quest
The Quest
American boy Cody lives in Australia with his guardian, Gaza. Cody is very imaginative, inventive, and inquisitive. He comes accross some strange events happening in Devil's Knob national park associated…